Coatzacoalcos, active and protected port
March 24, 2020
We are circumventing a conjunctural health contingency in the country, it is our commitment as Port Coatzacoalcos to contribute at all times in the protection of those who work tirelessly for the port movement to continue.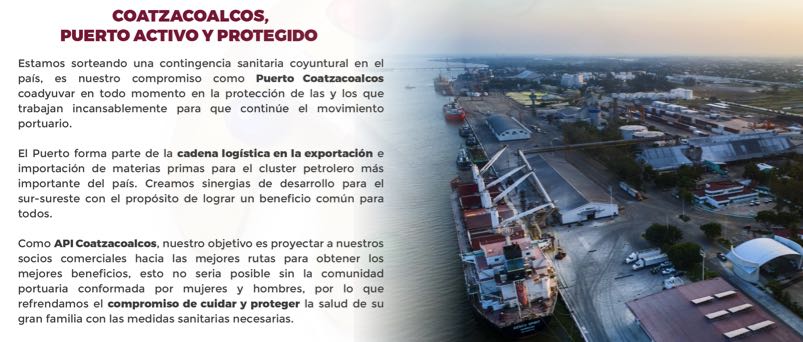 The Port is part of the logistics chain in the export and import of raw materials for the most important oil cluster in the country. We create development synergies for the south-southeast with the purpose of achieving a common benefit for all.

As API Coatzacoalcos, our objective is to project our business partners towards the best routes to obtain the best benefits, this would not be possible without the port community made up of women and men, so we endorse the commitment to care for and protect the health of their large family with the necessary sanitary measures.